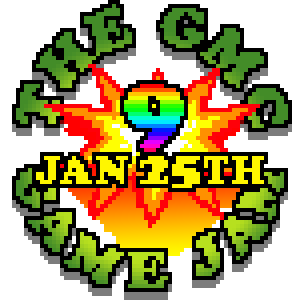 The 9th GMC Jam is approaching(like 3 days or something)!!! If you're interested in participating in any way, shape, or form, just check out the
GMC Topic here
.
In other news, I started a couple new forum games in the off-topic section of the GMC.
Draw what you saw
and
Dude with a blue shirt and yellow dot adventures
.
A couple days ago I finished a new HTML5 game designed for mobile devices! It's called Flip Duck... because you're a duck that can(make a guess!)... reverse gravity.
I managed to finish the game in only 10 days, which is incredible considering how lazy I usually am.
That's all for now, I guess. Hopefully I'll be able to get some more work done on Maximus Cerebrum now. I'm going to need beta testers for it in a couple months, I'd say.